Ruhrtriennale Freundeskreis & Club.Ruhr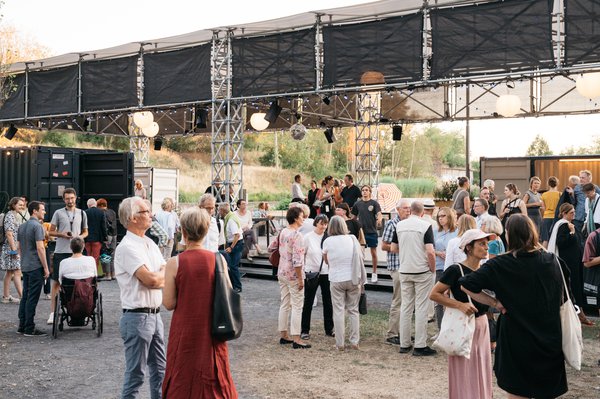 The Society of Friends and Supporters of the Ruhrtriennale is distinguished by its special passion for the Ruhrtriennale that can felt far beyond the society as a result of the personal engagement of every single member. It is a body that shares the ideals of the festival and provides financial support. Its collective contribution does not stop with the significant support the society contributes towards financing selected productions: its activities on behalf of young audiences and the contributions made by every single member to making the Ruhrtriennale programme more widely known are key aims of the society.
Club.Ruhr
Become a member
Become a Friend, Supporter or Partner or take on a voluntary role, for example by talking to and looking after new members. Each level of support also includes benefits before and during the Ruhrtriennale as our way of saying thank you for your involvement.
Please send the completed registration form by e-mail to freundeskreis@ruhrtriennale.de.
Your benefits
Thank you for your support!
We would like to thank all friends of the Ruhrtriennale and especially the sponsors of 2023:
Ingeborg El Dib
Prof. Dr. Dietrich Grönemeyer
Ursula Müller
N. N.
Dr. phil. Bernhard Wiebel