WORKSHOP – Graffiti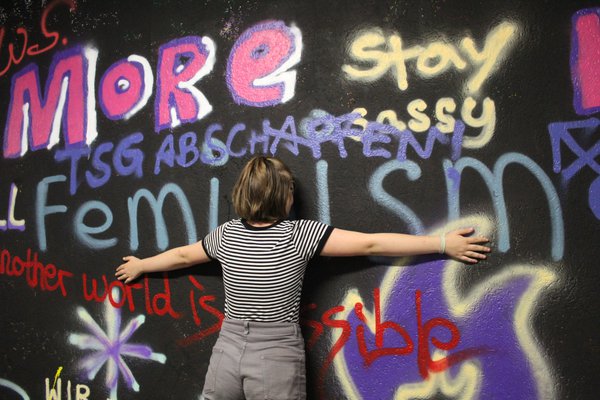 Do you want to try out spray painting or get tips from a pro?
In the workshop, graffiti artist David Janzen will show you how to express your messages in graffiti and after sketching, we will immortalise ourselves with cans on the wall in Bochum's Westpark - legally, of course.
Participation is free of charge. The workshop is barrier-free – please let us know what you need to participate!
Teenagers and young adults from 16 years
Saturday, 18 June, 11 am – 3 pm
Gerard-Mortier-Platz 1, 44793 Bochum