TEENS IN THE HOUSE III – A young residency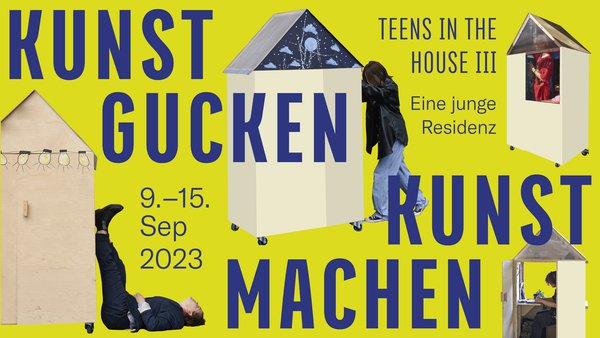 Would you like to experience the Ruhrtriennale with other young people and young adults?
Are you creative and do you want to contribute artistically with your own experiences and experiences around gender roles?
Then you should join TEENS IN THE HOUSE III!
For one week, young people aged 16 and over reside at the Ruhrtriennale. The group attends performances of the international festival of the arts and creatively deals with their own social ideas, attitudes, attitudes, demands on the themes of the productions. This year, the artistic workshops will focus on the significance of gender roles and masculinity(ies) in our society – following on from the Chilean production La posibilidad de la ternura / Die Möglichkeit von Zärtlichkeit. With professional guidance, a presentation will be created in which participants share their perspectives with the festival audience.
Register now and bring your ideas to the festival!
Participation is free of charge.