WORKSHOP – SOUNDING OBJECTS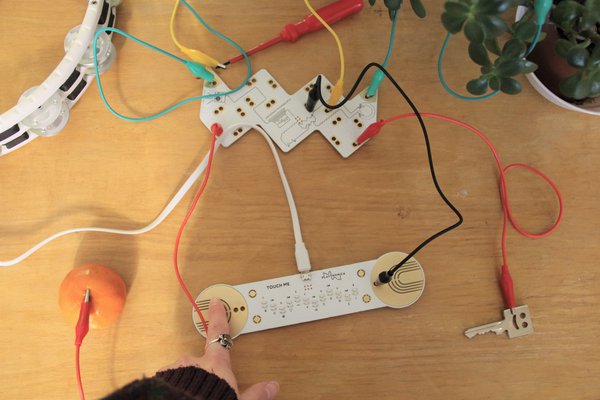 Do you want to make music yourself?
Are you interested in technical gadgets?
Do you want to build an orchestra out of bananas, lemons and apples?
Then the TEENS IN THE HOUSE workshop is the right place for you!
At the workshop, every electrically conductive object becomes an instrument – no matter whether it's a melon, a spoon or a biscuit tin. Take part and become a composer.
You can discover the objects around you in a whole new way and create your own sounds.
Participation is free of charge. The workshops are barrier-free – feel free to write us what you need to participate!
Teens and young adults from age 16
Saturday, 25 February
11 am – 5 pm
Gerard-Mortier-Platz 1
44793 Bochum
Further workshops are planned