Jetzt & Jetzt – Cliquen gesucht!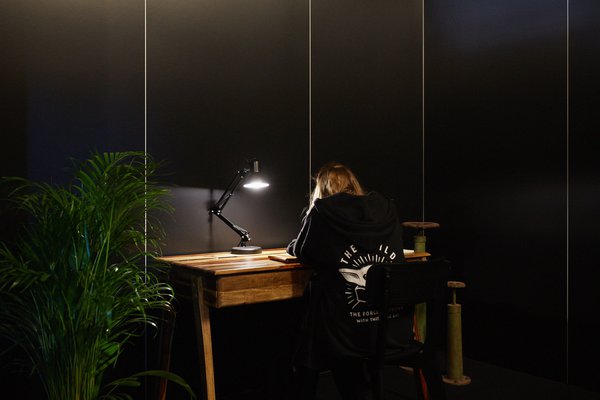 from 8 years
Where: Turbinenhalle Bochum (next to the Jahrhunderthalle in the Westpark).
When: 1–2 hours one afternoon on 24–26 and 31 August, or 1 September, 2021 from 4–7 pm
This is your chance to become part of an art project of the Ruhrtriennale with friends!
The artist Mats Staub shows his exhibition 21 – Erinnerungen ans Erwachsenwerden (Complete Edition) at the Ruhrtriennale 2021 in the Turbinenhalle. At the same time, his new project ›Jetzt & Jetzt‹ will start there. If you would like to participate, the first thing you have to do is contact us with your clique (two to four people) via jungetriennale@ruhrtriennale.de.
We will then arrange a date for you to come to the Turbinenhalle. There you will meet Mats. He will tell you about his project and make a film recording with each of you individually. You don't need any experience, just the desire to participate. Afterwards you will write a letter to yourself, which Mats will keep for you. You can also take a look at his exhibition 21 – Erinnerungen ans Erwachsenwerden. In the videos in the exhibition, people talk about what it was like when they were 21.
In 2023 there will be a reunion - we will make an appointment and in spring 2023 you will see Mats and the recording he made of you. Again you make a video. From the videos and letters a new exhibition of Mats Staub will be created at the Ruhrtriennale 2023 and you will be a part of it.
Adults who would like to participate in the project can find more information here.